UTP – 9010-W Combined ICT/FCT Tester System with Exchangeable Device Adapter
The UTP 9010-W is an extended version of the UTP 9010 offering an additional exchangeable device adapter system. It provides several versions of hardware configuration, so that it is possible to extend the standard platform system modularly according to the particular demands.
Because of the exchangeable adapter system, different products, using varying hardware connectors, can be tested consecutively without considering long tooling times between test cycles.
The UTP 9010-W comprises all characteristics and advantages of the UTP 9010 series. It is basically configured as a combined tester for functional and in-circuit testing, offering various integrated testing functions for both functional and ICT testing.
The main feature of the tester variant W is the exchangeable adapter system based on Virginia Panel (VPC) or Pylon interface. Products from companies such as Feinmetall, GPS, ATX, Ingun or Engmatec can be used with the adapter system. It is also possible to implement adapter solutions developed by NOFFZ or to embed customized and product specific special adapters.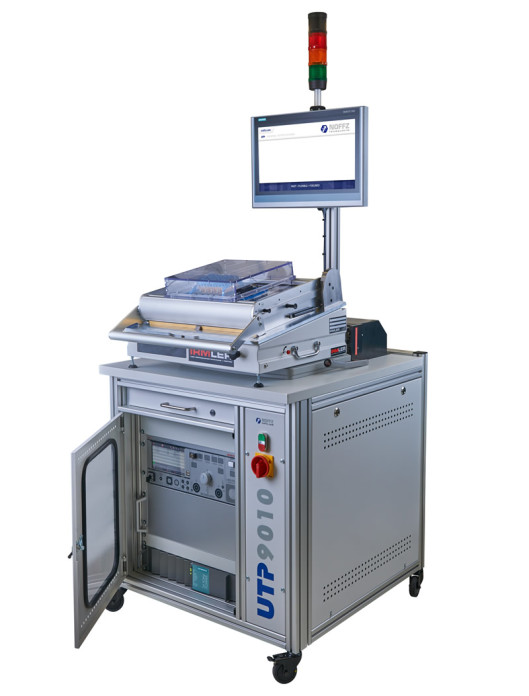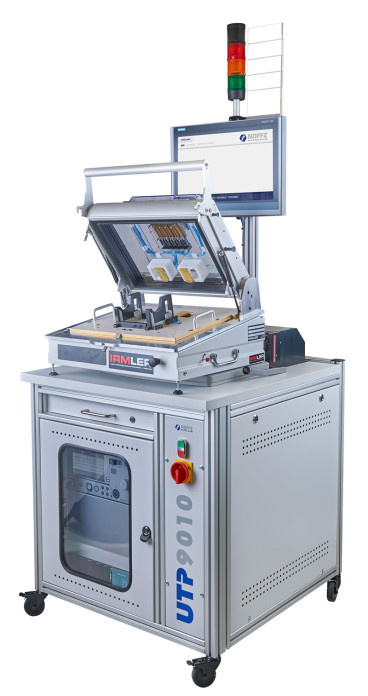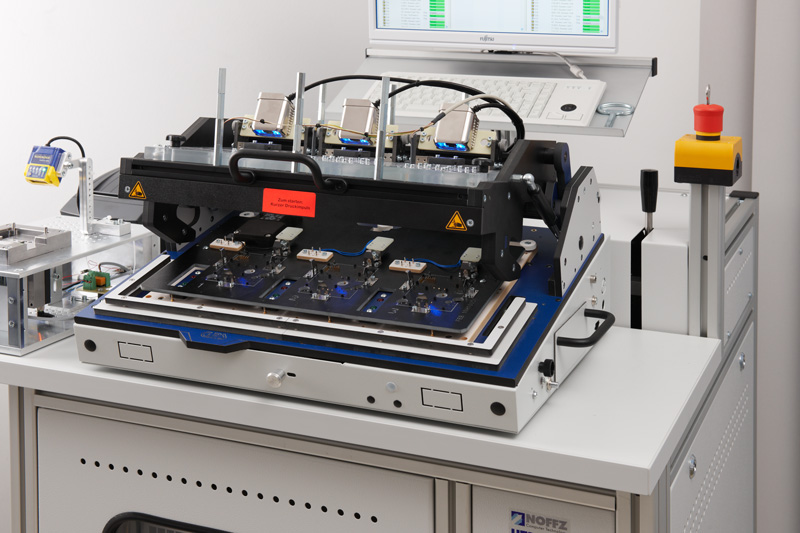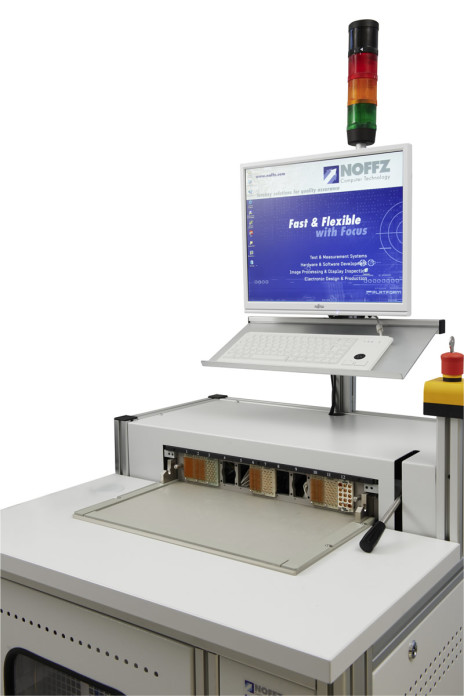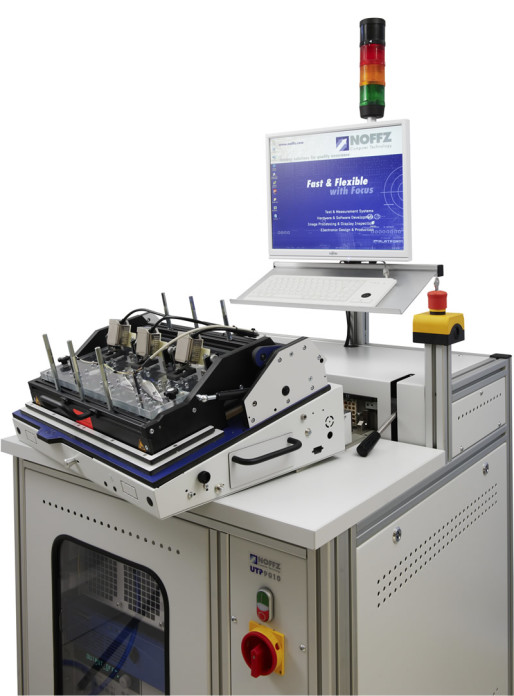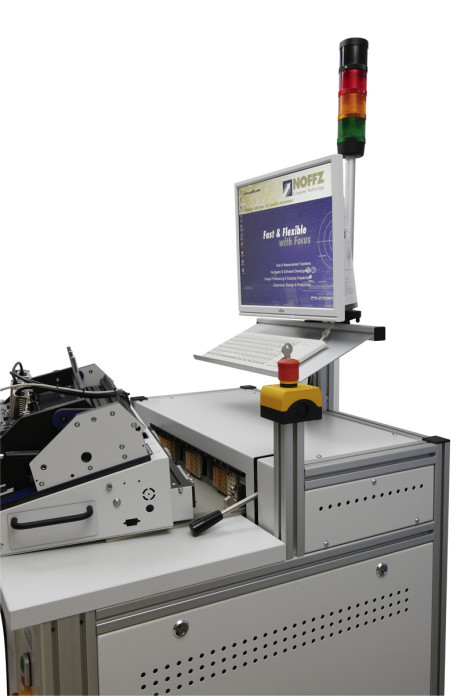 Advantages
All advantages of the UTP 9010 platform can be used without limitation
Broad spectrum of adapters by numerous manufacturers available
Time-saving exchange of DUT, due to an exchangeable adapter system
Conclusion
The UTP 9010 W is a tester system for functional and in-circuit testing, comprising an exchangeable adapter system for optimization of the process flow. This adapter system allows fast and flexible adjustment to various different devices under test.
The UTP 9010 W includes comprehensive hardware and software functionality for numerous in-circuit and functional tests of electronic assembly groups. The W type is as modular and universal as the whole UTP 9010 tester series, so that it can be modified according to new and changing demands at any time.