2019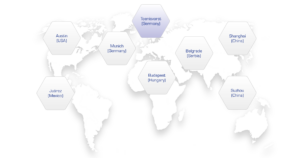 Rapid growth: We are 150 colleagues!
In the last quarter of this year, Noffz achieves a significant growth spurt.
We reach a new high of 150 employees!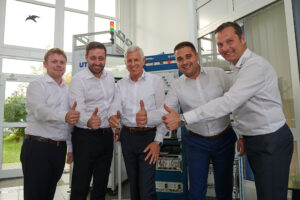 Global presence expanded:
The Noffz Group increases the number of its foreign branches to eight locations worldwide!
With the majority holding in "Noffz-Forsteh-Technologies d.o.o", Noffz gains a team of renowned specialists in Belgrade, Serbia.
The takeover and foundation of the new organization NOFFZ-Forsteh-Technologies d.o.o. offers NOFFZ additional engineering and manufacturing capacities with industry recognized expertise.
30th anniversary of NOFFZ Technologies. The company celebrates the anniversary on 28 June 2019 with around 300 invited guests at a summer party.
2017
NOFFZ Technologies has been recognized as a Vehicle Radar Test Specialty Alliance Partner from National Instruments.
New office in Suzhou, Shanghai
Opening additional office in China & new office in USA
Foundation of the subsidiary NOFFZ Technologies USA Inc. in the USA
Merken
Merken
Merken
Merken
Merken
2016
New offices in Mexico & China
Foundation of the subsidiary NOFFZ Technologies (Shanghai) Co. Ltd. in China

Succession Management @ NOFFZ
NOFFZ next generation Markus Solbach, Manuel von Helden and Tobias Noffz will manage the business.
Merken
Merken
2015
Made in Germany!
New manufacturing hall for serial production of UTP Testers.
2014
NOFFZ 25th anniversary.

New offices in Munich (GER) and Budapest (HU)
Merken
2013
Siemens Solution Partner Status
2010
Registration of various UTP testers as a protected trademark.
2007
Markus Solbach from National Instruments joins the NOFFZ Team.
2005
Development of the Noffz Car Radio Tester as a serial product in the RF range
1999
Acquiring key customers: Philips, Nokia, Grundig
1996
Move into the first company building