Date: July, 11th  2017
Location: Maritim Hotel Duesseldorf, Germany
RF and Wireless Technology Day
Trends, Challenges and Solutions
11th July 2017, National Instruments and its Platinum Alliance Partner NOFFZ Technologies would like to invite you to a technology day on the topic of RF and Wireless Test. Watch the development of the Industrial Internet of Things (IIoT) and the trend of the autonomous vehicles taking shape:
According to a forecast by Gartner (leading market researcher) 5.5 million new devices are connected per day and increasing RF & Wireless technology demand also in the automotive area. RF test systems have to keep pace with this progress.
We would like to provide a versatile, scalable platform in order to be able to test the increasingly smart devices in a time and cost effectively manor. While on the one hand mobile devices such as smart phones, tablets and smart watches pose a challenge in the consumer sector, are on the other hand Radar, eCall, NAD, Car2Car or Telematics modules a challenge in the automotive sector.
The RF and Wireless Technology Day will enable you to stay on track with the latest trends in the entire product development process for RF tests.
By combining technical presentations, workshops and an accompanying exhibition we offer you a valuable networking platform and interesting day.
The main topics include:
Mobile Device Test with Non-Signaling Chip Testing
RF Validation & Manufacturing Test
Test Solutions for Connected Car
Multi DUT RF Test for Cellular and Connectivity Applications
Automotive radar testing in validation and production
Industrial Internet of Things (IIoT)
Do not miss the opportunity to experience PXI-based RF measurement technology with a hands-on approach together with the NI Wireless Test System (WTS)
Of course, our experts are looking forward to discuss your individual projects with you.
We are looking forward to welcoming you at the RF and Wireless Technology Day 2017 at the Maritim Hotel Düsseldorf on 11th July 2017!
Dr. Tim Hentschel
Director of Marketing, Wireless Test
National Instruments 
Markus Solbach
Managing Partner / Director Sales & Marketing
NOFFZ Technologies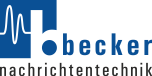 Are you looking for accommodation? The Maritim Hotel Duesseldorf has provided a room contingent for this event on the basis "first come, first serve" with an expiration date of 9th June 2017
Please contact the hotel directly for your hotel booking by using the keyword "RF Wireless & Technology Day 2017"
E-Mail: reservierung.dus@maritim.de
Maritim Hotel Düsseldorf
Maritim-Platz 1
40474 Düsseldorf
Phone: +49 (0) 211 5209 1456
Fax: +49 (0) 211 5209 1000